I love Christmas and I love giving gifts! If you're in the gift-giving spirit too, but feeling stuck for gift ideas this Christmas, here's my guide to what I'll be gifting my family and friends, and some other ideas depending on your budget. Please note that I do receive a small commission if you use these links to make a purchase.
Ho-Ho-Hope you enjoy this gift giving guide🎅.
6 Gift Ideas For the Girls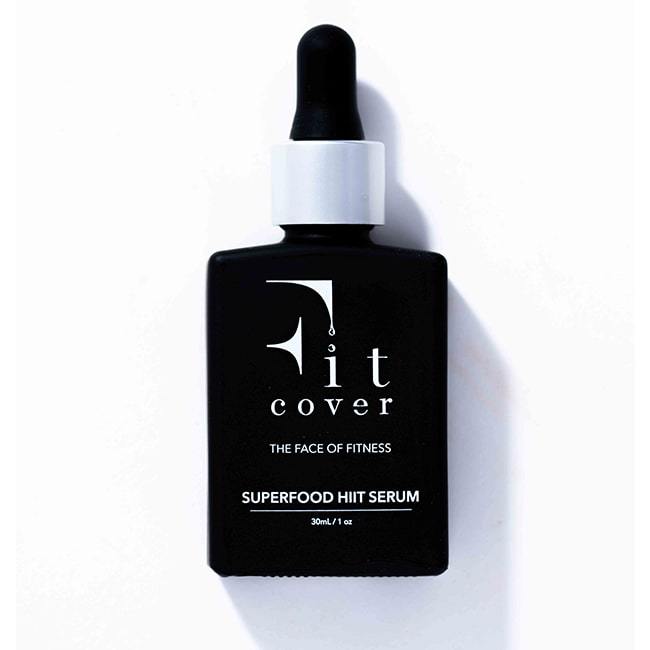 #1 Fitcover Superfood HIIT Serum
I personally love this lightweight facial oil made with chia seeds, avocado and jojoba oils, and I think it's a great gift for those in your life who are into looking after their skin. Use the Fitcover Superfood HIIT Serum after moisturising to soak in all the superfood benefits, or add to the Fitcover mineral powder foundation to create a concealer or liquid foundation.
Use discount code: PENNYB for 10% off at checkout.
Price Tag: Under $60 Top Pick for: Mum
Whether you're looking to trim down, or you'd just like to eat healthier and avoid unnecessary added fats, air frying is a great place to start. You can use your air fryer for anything you'd typically deep fry, and the food actually tastes amazing. It's simple to use, and clean up when compared to deep frying is so much easier!
Price Tag: Under $300 Top Pick for: Mum
#3 Fitbit
The Fitbit is a great tool for advanced health awareness monitoring. It's best for those who are really looking to hit their fitness goals, and like to keep themselves accountable and on track. It monitors your sleep, calories burned, steps taken, and more. (Pst: you'll notice on my Youtube videos I often mention the calories I burned during a workout; this is where that number came from!). You can also play music, receive notifications and connect with Amazon Alexa. This is what my mum is getting this Christmas, don't tell her😊.
Price Tag: Under $300 Top Pick for: Mum
#4 Booty Bands
Have you tried booty bands yet? They really take your workout to the next level! Take your workout anywhere and feel the added burn from the first rep with this set of 3 fabric booty bands. These bands have an inner grip strip that keeps them in place so you can guarantee they won't roll or slide down during your workout. They come in 3 different strengths (light, medium, and heavy), but are all the same length. That means the resistance level changes rather than the band size, which is an important factor for quality booty bands.
Price Tag: Under $30 Top Pick for: Sister or bestie
Who doesn't secretly want a selfie stick? Perfect for making TikToks, Instagram stories or selfies, this selfie stick tripod combo will help any girl find their best and most beautiful shooting angle. Its lightweight structure makes it super easy to set up and take anywhere. Plus, it comes with a Bluetooth remote so you can take selfies or group photos easily.
Price Tag: Under $50 Top Pick for: Sister
Give your skin a spa-like experience every day without the expensive price tag, and without leaving the house. The Vanity Planet Skin Brush is invigorating in the morning, and relaxing at night. Three interchangeable brush heads that cleanse, exfoliate and purify your skin to help reveal your natural glow. I don't have time to get regular beauty treatments, so I use mine daily for a gentle cleanse and weekly for exfoliation. The ventilated travel case means it's great for those on-the-go, too.
Price Tag: Under $100 Top Pick for: Sister or bestie
6 Gift Ideas for the Guys

#1 Atomic Habits by James Clear
James Clear's Atomic Habits is a book packed with useful information to help you transform your life by breaking old habits, and building new ones. I like this book because it's not a pep-talk, nor is it about motivation; it's full of real research and actionable steps. These small changes will have a revolutionary effect on your career, your relationships, and your life.
Price Tag: Under $20 Top Pick for: Dad or your guy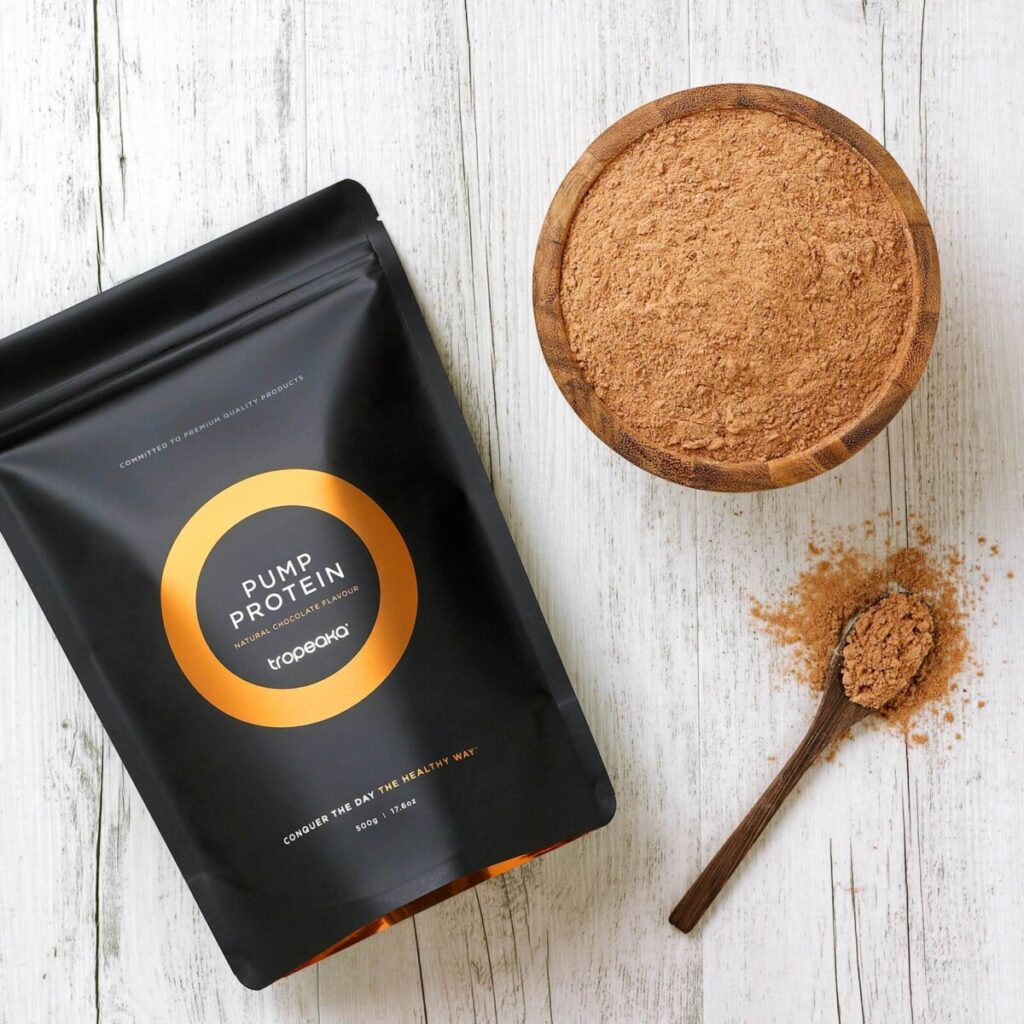 #2 Tropeka Chocolate Pump Protein
If you follow me on Instagram you'll know that Tropeka Chocolate Pump Protein is one of my favourites, so I'm sure the chocolate-loving men in my family who want the added bonus of extra protein will love it. The perfect stocking filler! This protein powder is extremely healthy and plant-based, and helps to build lean muscle while powering up your workouts to a whole new level!
Price Tag: Under $40 Top Pick for: Your brother
#3 Assassin's Creed Valhalla Gold Edition – Xbox One/Xbox Series X
Sail from the harsh and mysterious shores of Norway to the beautiful but forbidding kingdoms of England and beyond. Immerse yourself in the Viking way of life with Assassin's Creed through fishing, hunting, drinking games, and more. Why not? I enjoy the occasional video game, and good Xbox games are always a solid go-to for the men in my life when it comes to gift-giving. Perfect for the holidays when you want to take time out and relax.
Price Tag: Under $150 Top Pick for: Brother or your guy
#4 Kettlebells
Kettlebells are great for training indoors and outdoors, and can help spice up your workouts when you want a change from regular dumbbells. I like these ones because they have a powder coated finish to prevent corrosion, and they give you better grip strength with no slipping in your hand.
Price Tag: Under $100 Top Pick for: All
The Nike Metcon 6 is a super durable cross training shoe that will stand up to the push and pull of heavily weighted and high-intensity workouts. Their aesthetic and breathable design keeps your feet looking and feeling cool. This is what I'm giving my guy this Christmas (but again, don't tell him🤫).
Price Tag: Under $300 Top Pick for: Your guy
#6 Trigger Point GRID Foam Roller
Give yourself a deep tissue massage with the Trigger Point GRID Foam Roller by slowly rolling over various areas of your body after a tough workout or a long day sitting or standing at work. Ideal for physical therapy, massage therapy, muscle strengthening and helping to relieve muscle tension, improve balance and accelerate rehab. I like to use mine on my upper back, glutes and iliotibial band (ITB), because who can afford to visit a masseuse every week?
Price Tag: Under $60 Top Pick for: All
3 Ideas for the Kids

#1. Nike Reversible Bucket Hats
Keep kids sun safe and looking cool with the Nike bucket hat. The reversible design means kids get 2 hats in 1, meaning kids can choose which design to wear depending on their mood or outfit.
Price Tag: Under $40 Top Pick for: Boy or girl
#2. Stainless Steel Water Bottle for Kids
Make drinking more water easy for the kiddos with this stainless water bottle that keeps water or juice icy cold for up to 24 hours. Compact and lightweight so you can carry it anywhere with ease. It comes in 4 bright and stylish colors that every boy or girl will absolutely love.
Price Tag: Under $30 Top Pick for: Boy or girl
#3. WIFI Projector Night Light
A great mood maker, suitable for any room to create a relaxing or fun atmosphere. The WIFI Projector Night Light is perfect for a kids' room or gaming room (we have one in ours). It comes equipped with three projection lens: the moon, the starry sky and the water wave with 6 original colours.
Price Tag: Under $60 Top Pick for: Boy or girl
2 Ideas for the Puppies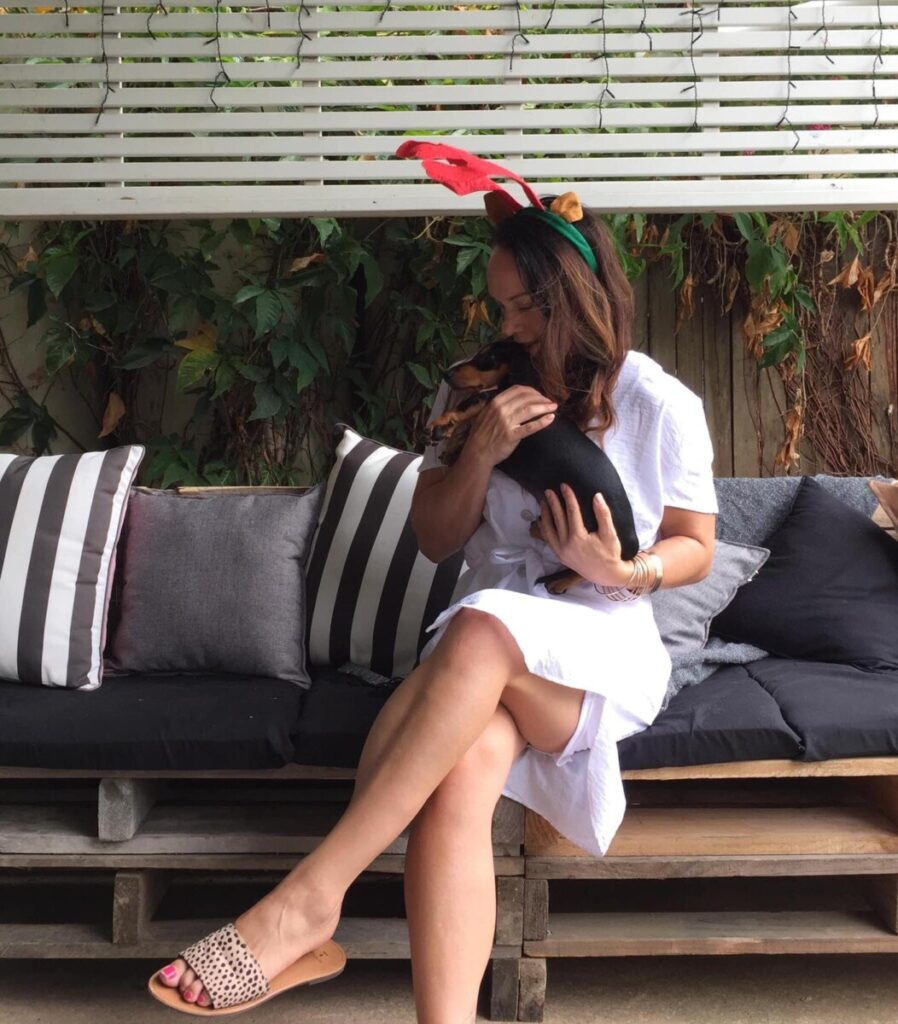 #1. Snuffle Mat
The Snuffle Mat is great for training your dog's sense of smell. It helps your dog's nose and brain to work together by mimicking the hunt for food in nature, and is great for relieving your pup's stress and restlessness when you are trying to work, or want to get in a quick uninterrupted workout (trust me!). This is one of our pup's favourite toys of all time.
Price Tag: Under $30 Top Pick for: Dogs big and small
#2. Wobbly Kong
The Wobbly Kong is a cool food-dispensing toy that provides mental stimulation. The entertaining wobble is designed to spark your pup's curiosity and makes them work for their food, helping to engage their natural instincts.
Price Tag: Under $30 Top Pick for: dogs big and small
🎁 🎁 🎁
So there you have it, I hope this list sparked some great gift ideas for loved ones in your family (let me know what you went with!). While we're talking about all things Christmas, you may like to check out my delicious food alternatives for a healthier Christmas.
If you haven't done so already, sign up for my monthly workout calendar. And don't forget to subscribe to my YouTube channel for new follow-along workouts every week!