There's nothing wrong with enjoying great food at Christmas, but if you're like me you prefer to have at least a few healthy christmas food alternatives on hand so that you can really enjoy the holidays and avoid any post-Christmas guilt. I'm currently getting my food shopping ready for Christmas (the non-perishables at least), and although it's still weeks away I find it's so much easier to be prepared.
As I've mentioned before, I'm a fan of the 80/20 rule when it comes to food. I'm certainly not going to starve myself or count calories, but I do like to make better choices when I can. Below I'm sharing some of my favourite Christmas food alternatives that are not only good for you, they taste great, too.
Veggie sticks and hummus instead of biscuits and dip
We all know that we need to eat our veggies, and veggie sticks are an easy-to-make snack alternative that can replace the Jatz biscuits and creamy dip. Just grab some celery, carrots, cucumber and capsicum and slice them up.
Hummus is great because it's relatively low carb and packed full of protein, making it a very healthy choice when it comes to dips. You can make hummus yourself by blending up a can of chickpeas, a clove of garlic, a tablespoon of tahini and a tablespoon of lemon juice in the food processor (add cumin and/or paprika to taste). Or just go for convenience and buy it at the supermarket, it's often just as good.
Baked cauliflower instead of potato
I'm certainly not advocating anyone ditch the potato completely (it's far too delicious!), but if you're baking some veggies, it's good to have some lower carb options such as cauliflower available to help fill you up. Sprinkle some turmeric on top for extra flavour.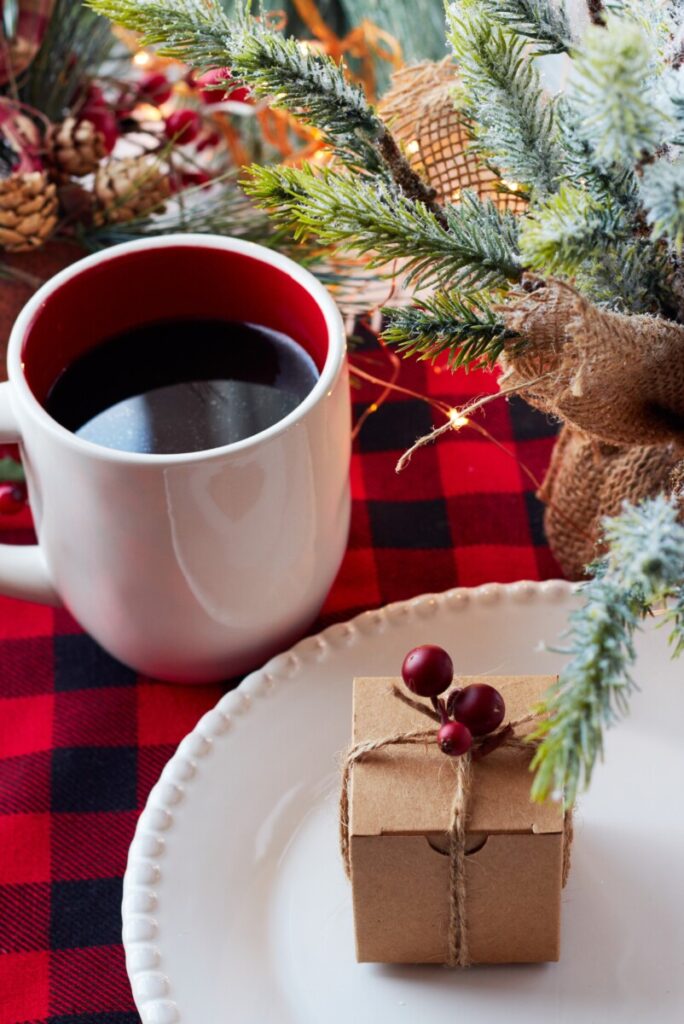 Homemade dressings instead of store-bought
Salads are always a good option, but when they're drenched in a heavy mayo they can lose some of the benefits. You can, of course, purchase some 'lighter' options at the supermarket, but many of them aren't so great nutrition-wise. A couple of easy do-it-yourself options include making your own creamy dressing made with Greek yoghurt, olive oil, a squeeze of fresh lemon and some Dijon mustard. You can also make a nice non-creamy dressing for salads with some balsamic vinegar and olive oil (use about 50/50 of each).
Dark chocolate instead of milk chocolate
We all like to nibble on some sweet treats at Christmas, but chocolate really does load up the calories. I don't like to get too paranoid about it, but it is handy to have some dark chocolate treats around at Christmas time. It's much higher in antioxidants and because of the stronger taste, you tend to eat less of it.
Fruit salad instead of sugary treats
OK, we all know fruit is not really a substitute for lollies. If there are some of my favourite sweets sitting around at Christmas time, I'm not going to lie — I'll most likely be eating a few of them. But having a nice big bowl of fruit salad ready helps remind me not to fill up too much on sweet unhealthy treats, and to instead load up on sugar of the natural kind. Fruit salads that are full of berries (strawberries, blueberries, blackberries) are extra good choices, as they provide a big vitamin boost without all the carbs.
Lighten up those Christmas drinks
I'm a big fan of Kombucha all year round, and will definitely have some on hand at Christmas time as an easy alternative to the typical fizzy drinks.
When it comes to alcoholic drinks, having a glass of water between each drink has heaps of benefits — it slows you down, saves you from a hangover, and helps you keep down the calories.
Soda water can also be your friend as a calorie-free mixer: make a mocktail with some fresh mint leaves, a generous squeeze of lime juice, and a 50/50 mix of soda water and lemonade (use diet lemonade if preferred). Of course, this mocktail easily becomes a cocktail with some gin or vodka, I'll leave that up to you!
Be kind to yourself and have a great Christmas🎅