I've mentioned before that I'm not a calorie counter, but that doesn't mean I don't have a few low-calorie healthy dessert recipes up my sleeve! That way, I can indulge in a sweet treat whenever I feel the urge while knowing I won't be undoing any of my hard work from all the exercise I do.
Below I'm sharing four of my favourite delicious desserts that you can make yourself without the slightest shred of guilt. Aside from being low-calorie, they also have good wholefoods ingredients, so you're also getting extra nutrients while indulging. 
Easy Oat & Carrot Cookies
These oat and carrot cookies are a great "go-to" when I need a quick snack before heading out the door. I make them in advance and store them in an air-tight container.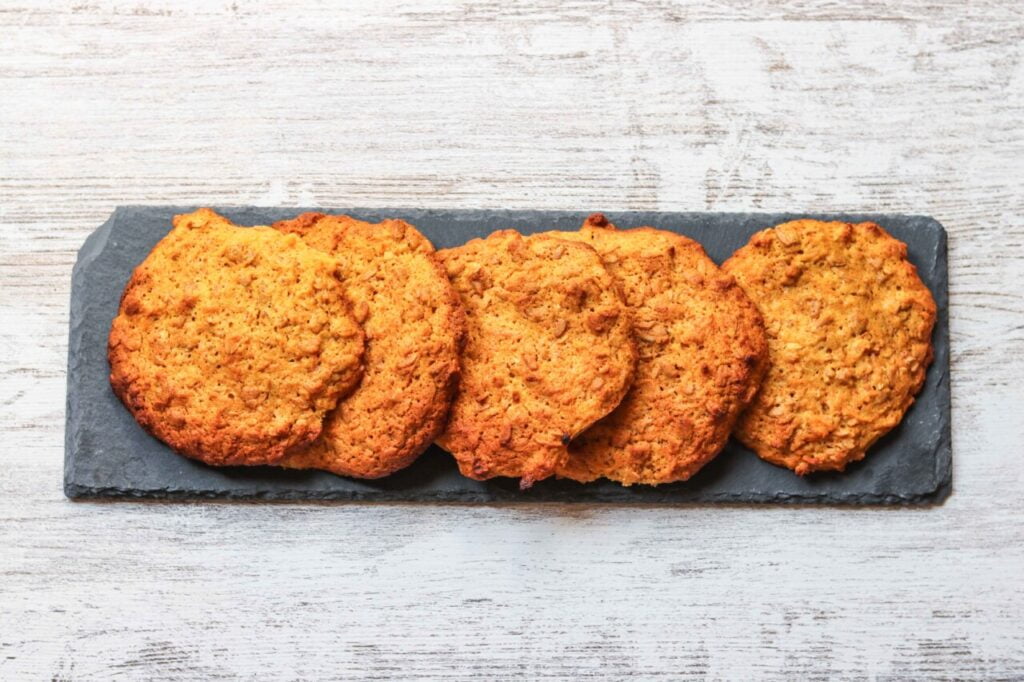 Makes: 8
Prep: 15 mins
Cook: 15 mins
Nutrition per cookie:
181 kcal
7g Fats
26g Carbs
3g Protein
Ingredients:
1 medium carrot, grated
1 cup (100g) instant oats
2⁄3 cup (100g) whole-grain flour
1 tsp. baking powder
1 tsp. ground cinnamon
3 tbsp. coconut oil,melted
1 egg
1 tsp. vanilla extract
5 tbsp. (75ml) maple syrup
What to do:
Preheat the oven to 340°F (170°C). Mix the oats, flour, baking powder and cinnamon in a bowl. In a separate bowl whisk together, the egg melted and cooled oil, vanilla extract and maple syrup. Fold in the dry ingredients and mix well. Add in the finely grated carrot and mix again. Spoon the mixture (1 heaped tbsp. per cookie) onto a baking tray lined with paper and shape into rounds, leaving space between each cookie as they will spread slightly while cooking.Place in the preheated oven and bake for 12-15 minutes until lightly browned. Remove from the oven and allow to cool before serving. Sooo yummy.
Banana Protein Soft Serve
What I love about this recipe is that I can make it with hardly any time spent preparing! It's a super quick way to get that sweetness while also getting a bit of a protein boost with the addition of the protein powder. This recipe is great for post-workout (because sometimes we just don't want to cook!).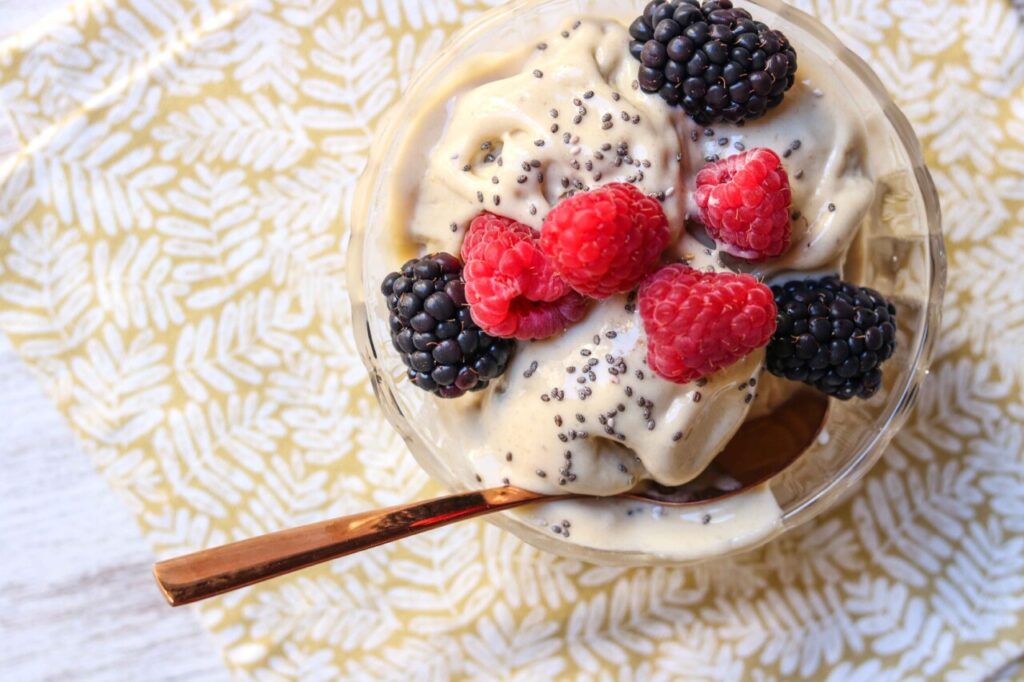 Serves: 2
Prep: 5 mins
Cook: 0 mins
Nutrition per serving:
188 kcal
3g Fats
31g Carbs
13g Protein
Ingredients:
2 medium bananas, sliced, frozen
4 tbsp. vanilla or natural yogurt
1 scoop (25g) vanilla whey or pea protein
1⁄2 tsp. cinnamon
berries, to serve
What to do:
Place all ingredients in a food processor or high-speed blender and blitz until smooth and creamy, about 2-3 minutes. Divide between two bowls, top with berries and enjoy.
Strawberry Protein Chia Pudding
A deliciously sweet treat, this recipe also makes a really yummy breakfast. While it requires a little bit more preparation than the Banana Protein Soft Serve I mentioned above, it's so worth it.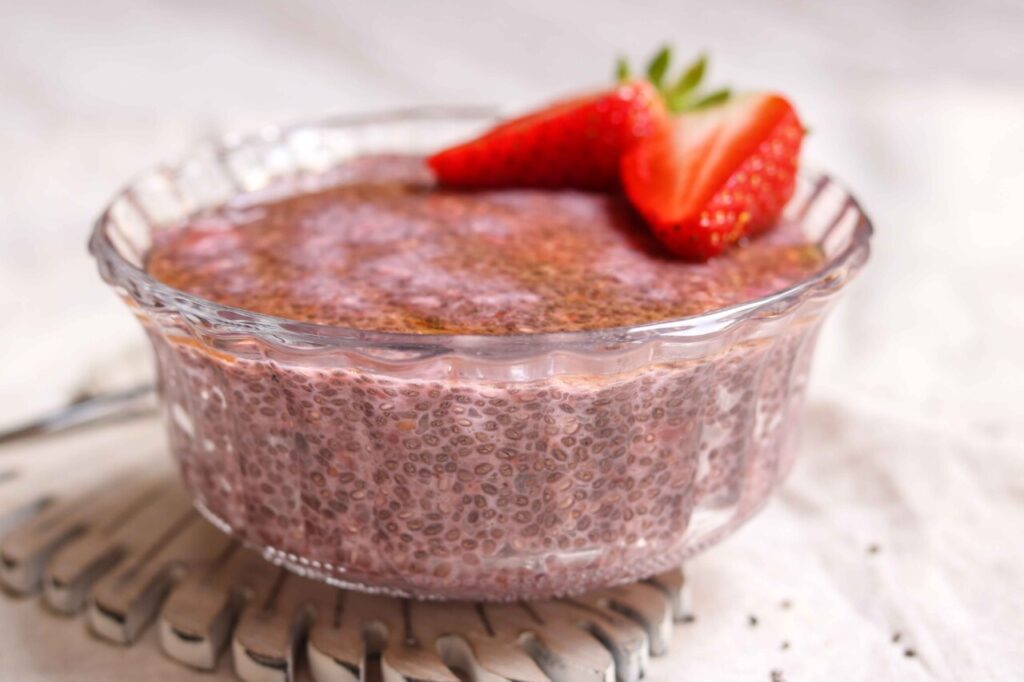 Serves: 2
Prep: 0 mins
Refridgerate: 10 mins
Nutrition per serving:
243 kcal
16g Fats
22g Carbs
7g Protein
Ingredients:
1⁄2 cup (100g) frozen strawberries
scant 1⁄2 cup (100ml) milk, dairy or coconut
1 tbsp. vanilla whey
1 tbsp. maple syrup
scant 1⁄3 cup (50g) chia seeds
What to do:
Blitz the strawberries, milk, whey and maple syrup in a speed blender or food processor. Add the chia seeds and mix well. Leave to thicken in the fridge for 10 minutes, mixing 2-3 times, to ensure it thickens evenly. Serve straight away or store in refrigerator.
Low Carb Banana & Strawberry Cake
Who'd have thought a cake could be so low-calorie? Not me! As an added bonus, it's also super low on fat, because the banana adds moisture to replace the butter we typically use when making cakes. Fat isn't necessarily a bad thing (don't be afraid of fat), but it is quite high calorie. So while you absolutely should be including fat in your diet, you don't need an awful lot of it if you're trying to lose weight without resorting to any drastic dieting measures, which I don't recommend!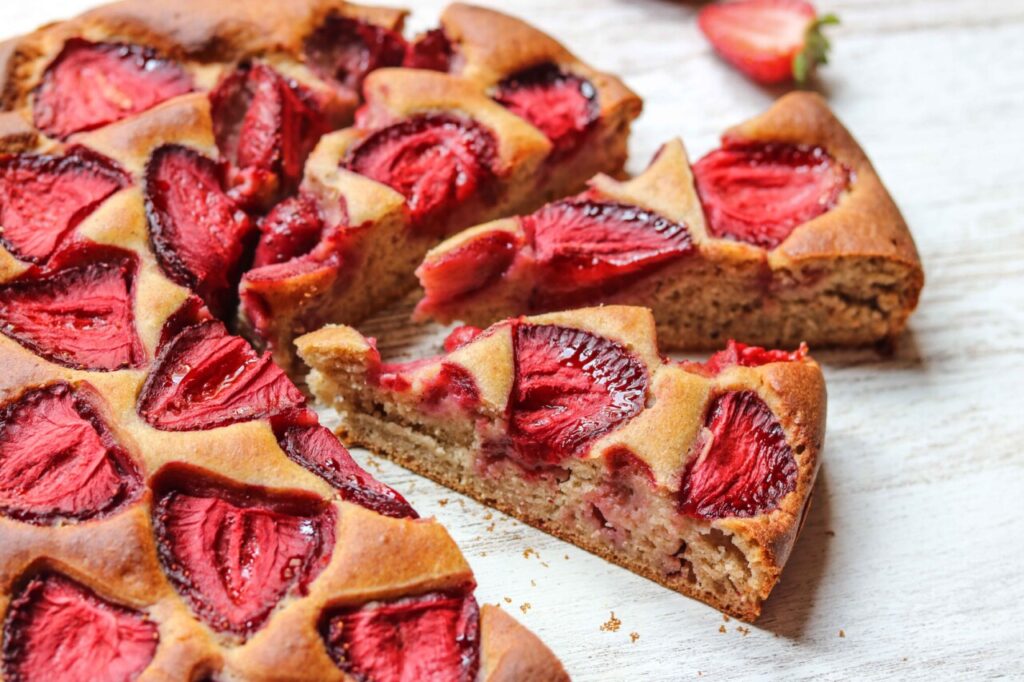 Serves: 16
Prep: 10 mins
Cook: 60 mins
Nutrition per serving:
104 kcal
5g Fats
16g Carbs
2g Protein
Ingredients:
4 small ripe bananas
1 cup (130g) wheat flour
1⁄2 cup (60g) buckwheat flour
1⁄4 cup (60ml) coconut oil
2 tbsp. stevia/xylitol
1 egg
1 tsp. baking powder
10 strawberries, halved
What to do:
Pre-heat oven to 350°F (180°C). Peel the bananas and place them in a food processor or high-speed blender. Blitz until smooth. Add in the egg, oil and xylitol, then mix again. Next, add in the flours and baking powder, and blitz until a smooth batter is formed. Transfer the batter into a greased or silicon cake tray. Place the halved strawberries on top and bake for around 60 minutes, until the cake is golden brown and cooked through.
🧁 🧁 🧁
Make sure to sign up to my newsletter so you never miss a recipe or workout tip. You'll also receive my free monthly workout calendar, it makes workout planning so much easier! I'm also on Instagram and Facebook, and of course YouTube, where I post fresh workouts every week.
If you make any of these recipes, please let me know what you think!